represents the spirit of racing and historic knowledge. In 1972 he was one of the founders of the "Jägermeister Racing Team" whose tradition is now maintained and cared for by '72STAGPOWER. Schimpf managed the Jägermeister team for almost three decades, in which he himself also drove Jägermeister racing cars for many years during which he gained around 80 victories including the 1000-km race on the Nürburgring in 1976 and 1979. He is a journalist and has written around 20 books, including racing titles such as "Jägermeister Racing", "Stuck" and "Porsche & Piëch".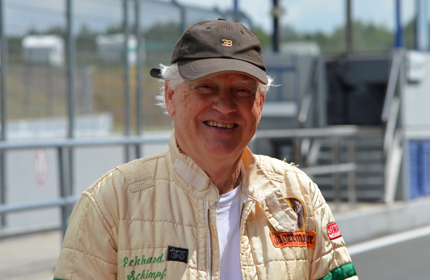 is responsible for '72STAGPOWER's operations, but only in his spare time, because he is the CEO of an automotive company. He was previously Schuberth's Director of Engineering and developed the now famous carbon-fibre Formula 1 helmets for Michael Schumacher and other aces. Oliver Schimpf was never interested in being a racing driver. But engineering certainly did interest him. He already restored motorcycles and cars during his Mechanical Engineering studies. His personal favourite machines are the Ferrari 246 Dino and the Porsche 993.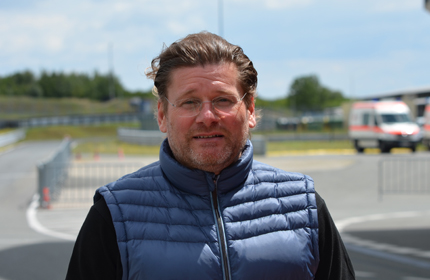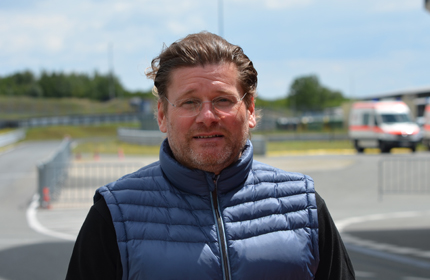 is a master motorcar mechanic born in Braunschweig and manager of '72STAGPOWER's workshop. There are reasons for his excellent specialist knowledge. He worked as a motor racing technician for many years. For father Fritz and his son Frank Beyerlein (Touring cars and Formula 3), for Super-V champion Dieter Engel and also in the European Rally Championship (Lancia Delta Integrale). Michael Groth (on the right in the photo) ran his own special workshop for Ferraris, Alfa Romeos and Maseratis for several years. Manfred Müller (on the left in the photo), his old companion from the Formula 3 days, always accompanies him to '72STAGPOWER assignments.