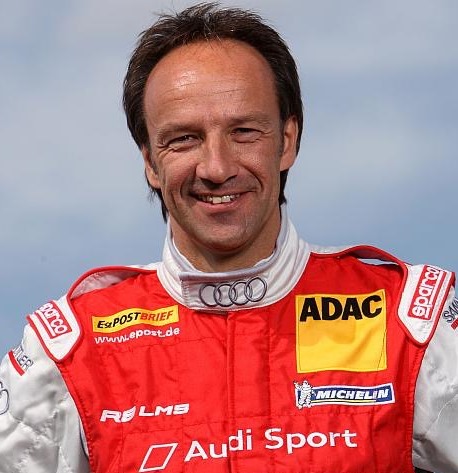 Marco Werner (52), one of Germany's most successful racing drivers, tested some Jägermeister racing cars in Oschersleben. The test drive reports and driver's impressions were published in "Curbs" (Issues 28 and 29).
Marco Werner, who has now finished his active racing career, is considered to be a long-distance specialist. As an Audi works driver, he won the Le Mans 24-hour race three times (2005, 2006 and 2007), and the US classic 12-hour Sebring again three times (2003, 2005 and 2007). Marco Werner (in a Porsche) also ranked 1st in the 24-hour Daytona Beach race (1995), and he was US Sports Car Champion, again three times (2002, 2003 and 2007).
Nowadays, Marco Werner hands on his know-how in driver training courses (Audi Driving Experiences), occasionally starts in classic events, and is a media ambassador and staff member for "Curbs".
In "Curbs" Issue 28, Marco Werner tested the March Formula 1 driven by Hans-Joachim Stuck in 1976, and the '72STAGPOWER article in Issue 29 of "Curbs" is devoted to the BMW 320 Group 5, formerly driven by Eckhard Schimpf in around 80 races between 1979 and 1982.
Author: Eckhard Schimpf
Authors: Erich Kahnt, Marco Werner 
Magazine: CURBS
Website: www.curbs-magazin.com